Questions from SundayStealing this week
1. Last movie you watched
A: on netflix Feast of Love with morgan Freeman and Greg Kinear
a bit strange but well acted

2. Last movie you watched in a theater.
A: it's been too long to remember... when I injured my back I could no longer sit in those seats so now it's all from the comfort of home.

3. Film you've always wanted to watch, but haven't
A: There isn't one in particular but all first run movies entice me, and I need to wait for years til they come out for home viewing.

4. Favorite movie soundtrack
I LOVE Butch Cassidy and the Sundance Kid music... and OUt of Africa. I'm a fan of musicals so I buy soundtrack albums like Into the woods, Let's Dance (richard Gere) and of course Sound of Music going old school.

5. Your favorite movie duo
Patrick Swayze and Jennifer Grey (dirty dancing)
The Thin Man series, Nick and Nora (william powell and Myrna Loy)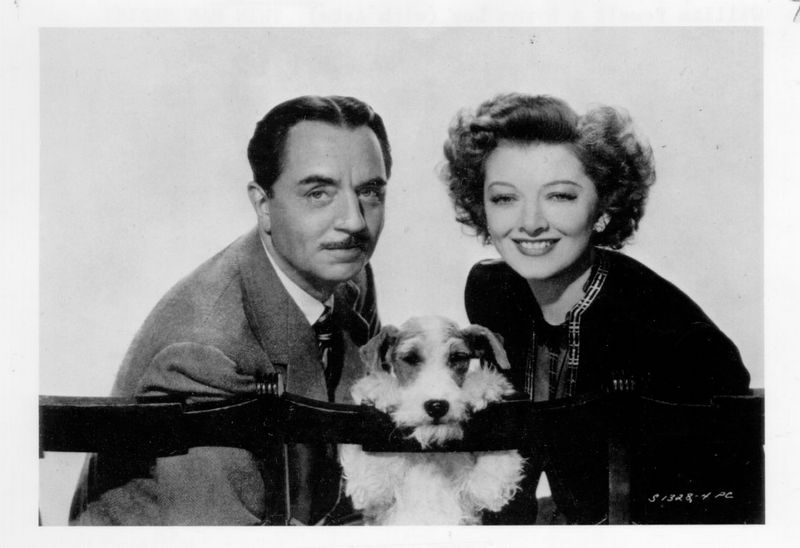 6. Movie you like because of its story
Sound of Music (when I went to Salzberg Austria I even took the sound of music tour)

7. A film that disappointed you
A: I don't know about disappoint, but if a movie's script is lame in the first 10 min, I move on.

8. Favorite scene from a movie
"lover boy" from dirty dancing
the stair step tapping from Shirley Temple
"I enjoy being a girl" from Flower Drum Song

9. Your guilty pleasure movie
A: I'm not sure if I want to disclose that !
(tango might be in the title)

10. A movie you keep going back to

11. A quote your admire from your favorite movie.
"We're not in Kansas anymore", and "and your little doggie too!"
"no one puts Baby in a corner"
"of all the gin joints..."
"I'll have what she's having"
"no one gets in to see the wizard, no one no how!" or "that's a horse of a different color"
"Dark times lie ahead of us and there will be a time when we must choose between what is easy and what is right. -Albus Dumbledore"
12. A movie based on a true story

13. Your favorite actor/actress
Meryl Streep can do anything with any accent
I was kind of in love with Jimmy Stewart

14. A sequel you're not a fan of

15. A film you know by heart
dh says I can quote and sing all the words to Dirty Dancing, I thought of Wizard of Oz

16. Your favorite opening scene
this is hard...what catches your interest... I guess the opening scene of sound of music on top of the mountain.

17. A film that was based on a book and was executed well

18. A comedy film
Four weddings and a Funeral

19. TV series you're binging on now

20. A TV series you think is underrated
Linking to