Welcome to this week's list of likes. I've been watching, then researching Queen Victoria to learn more. Something about Milo's stance last night made me think of her Royal Highness.
I liked meeting the owner of the Vet practice yesterday when we had to go back for yet another ear infection. Milo even relaxed in his presence. We may have to start allergy shots.
I like that I woke to Milo's wagging tail this morning, meaning he's feeling better.
I liked that we went to the library on the way back, and that we can order books to be reserved for us, from other counties... and they show up on the shelf waiting for us...
I have lots of exciting books on art and beading to look through now! And the latest Rhys Bowen book!
I liked that even near the end of the day, Panera had some sweeties for us... bagels, mini scones and pecan twists!
The weather people said it was to be 60 F with no snow yesterday but it was 32 with snow twice.
I would have liked a job where you don't ever have to be right.
They are saying it's going to 0 F Friday with 6" of new snow.
Our downspouts drain became clogged, froze and cracked this week. Joys of home ownership.
I really liked this week's episode of the good doctor... it made me think "great thoughts" The doctor on this show is a surgeon, but has a form of autism to cope with. Talent on one hand, a major challenge to use that talent on the other hand. The person in charge decided this doctor would not do well as a surgeon despite talent, because he couldn't do the necessary person to person interactions.
My initial thought was, I'd rather have a brilliant surgeon who had no interpersonal skills. The episode where the doctor was put in the lab, made me think about skills vs drive. One can be really good at something but does that define them? Do they have to do what they are good at? I was very good at social work, but it exhausted me. I was good at knowing what the problems were, but worry about the kids wore me out. And dealing with administration frustrated me.
I had a friend in Tampa who went all the way through medical school, through his internship and residency and became aware that he was very good at it, but hated it. He had the fortitude to change careers, after all that training.
I just love this post from the blog BeatriceEuphemie... so pretty, books, recipes, crafts, home style... this post was so full of goodness I had to share
https://beatriceeuphemievintagecottagestyle.blogspot.com
I'm not into cooking but I ran across this blog and just adore the way they approach food. One of the categories is different countries... I love Greek food, so checked out this recipe for stuffed tomatoes.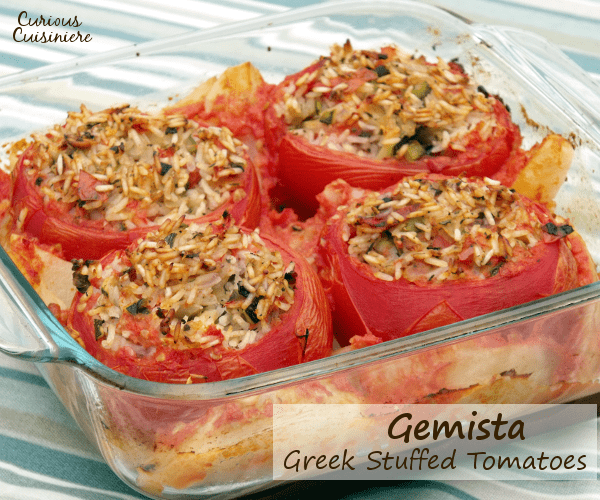 Like my niece said to me once, if you haven't made enough for leftovers, you've wasted your time! I plan to try these and make enough for leftovers as the cooks say they are better second day.
https://www.curiouscuisiniere.com/greek-stuffed-tomatoes/
I liked going through the studio boxes this week, and now I actually see floor in the guest room.
Not long ago this was floor to ceiling, wall to wall boxes. I'm wondering if I need to keep ALL my materials... and if a person can stash their stash of sewing stuff then remember where it is in the next life.
Milo's Moment
Hi Ya'll I've been thinking... I sure am happy to have that vet appt behind me. My ear kept me itching all night, and I liked the vet tech... small fingers and gentle. And she tasted good. I'm not one to go to a doctor til it's really bad but it turned out okay this time.
I've been liking sleeping these days, it's cold and the bed is comfy. I feel pretty secure sleeping between Mama and Daddy too. I've been playing with my new toys a lot, the ones Auntie Diane sent.
I am the official bottle lid remover/inspector around here, and there is a bottle inside one of those toys. I know it because I'm "smart as a whip" so Mama says, although how smart can a piece of leather be? But I get the lid off while it's INSIDE the toy!
Oh and I'm big now... I will be two on Friday, and I weighed 60 lbs at the vets yesterday! Finally I'm fully grown and ready to pull Mama down any sidewalk now! Mama got a tear in her eyes and said I'm the same size as Cole now... it just took me longer to get so big and tall.
(ed. note: My baby is all grown up! I suspected as much as his jim-jams are tight and he can't walk between my legs any longer when playing chris-cross)
Now please visit these people keeping it paw-sitive this week too!
http://imworkingonaproject.blogspot.com/
http://sandysnowden.blogspot.com/
https://canadianneedlenana.blogspot.com/
maryinpeoriahandmade.blogspot.com
.http://littlepenguinquilts
craftscaviescontras
Minou's Minute
https://www.su-sieeemac.com/2019/02/pedal-to-metal.html 
https://whataboutrheema.blogspot.com/
https://quiltingreadersgarden.blogspot.com/
linking to these parties...
sundays in the city
http://backroadstraveller.blogspot.com/
http://goodrandomfun.blogspot.com
http://itsasmalltownlife.blogspot.com/