this is the shadow of a big lighted star that lives in the dining/living room... I liked the way it looked when I opened blinds one morning. (note poodle foot in the corner)
I wrote two fun posts already this week, and kind of mentioned things I liked there, please go look.
some links to the cute stuff:
Reading
on audio
On ebook
On TV
Nothing new... finished the PBS series "The Trouble with Maggie Cole" with Dawn French
watching the Great British Baking show as they come out for this season, but we also went back and watched the holiday season (two shows) for 2019. VERY fun, and the second episode of Christmas baking with the Derry Girls (from a brit tv show) is so funny we both laughed out loud over and over! (netflix)
We still watch the Amazing Race, I watch Bachelorette, Housewives franchise, The Transplant, and the 90 day fiance group.
Watched a holiday movie last weekend... a "Bad Mom's Christmas" which was kind of poor til the middle when we decided to see it all, and it ended well... interview with the actors:

https://www.youtube.com/watch?v=d_AJKWMhPkA

eating
baking chocolate cookies

did you say cookie?

they were nice and soft this time!

cookies, pear tart, fajitas, souvlaki's, and hoping to actually try baking sweet rolls soon
shopping

told DH I wanted these from Macy's sale and he ordered them ($12) as I can't wear pierced earrings nowadays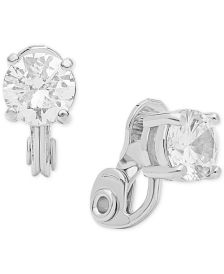 drawing
Doing the free drawing lessons from Joanna Basford (https://www.johannabasford.com/)
and loving her way of teaching
one of three trees, the white one with flamingo lights

Seeking
Christmas spirit. So many people say it doesn't "feel like" Christmas... what makes it feel like C. ? Going to special events? Parties where you dress up in sparkly red garments? Special foods? Shopping? Well that's all different this year, for safety sake. We may not have a lot of gifts under the tree, or be able to see friends, but I hope we'll make the season as happy as possible. Maybe we'll play cribbage again, or another board game. I'm thinking a zoom board game night sounds fun, want to come?

want to hear how to make it a good Christmas? Listen to these pets tell you...

https://www.youtube.com/watch?v=U97pbWfY_4k
Milo's moments
I have a new job... I'm in charge of prewashing
Hey... aren't there child poodle work laws??
Mama: nope! not these days. I thought you enjoyed prewashing dishes...
Milo: well... yes... I guess I do.
Mama: from what I can see, you don't do anything you don't like to do
Milo: well, if you like your work, you are invested in it, and do a better job, right? Like keeping tabs on the mama, barking announcements of delivery people, warning of the mail carrier, pulling on walks to make y'all walk faster, informing you of good smells, chasing off bunnies. Gosh! I'm tired just thinking of all I have to do around here to keep this place going.
Mama: good thing you like your work then.
Milo: haha BOL, Mama you're funny! Let's eat another cookie!

These people have great lists to share with you too! (sorry I didn't leave comments last week, back was acting up)

Going to these parties!!