I cut up one of my paintings to make the cover

more pics on Saturday's creativity this week post, I liked the book making workshop this week...
I like hanging up a selection of my Valentine quilts, this one used to live in our Dining room. It is made of lots of 2" squares, and appliqued hearts on vines, and is probably about 20 years old.
I like the book I'm reading now, free from Kindle, it was a bit slow to get into but it's full of wonderful characters, true to life, typical of this wonderful author

gave up on Second hand heart, I liked the quirky cadence of the writing from the perspective of a girl who grew up expecting to die at any time because of her heart, but it got too graphic for me at the moment so I switched to the book above

listening on audio book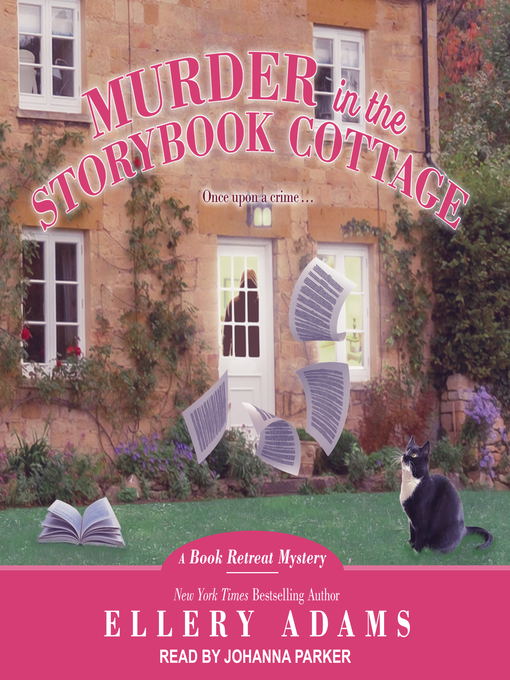 Watching on youtube:

wonderful short video on folding clothes so neatly! Will start today!

https://youtube.com/shorts/aNlzTVUqMqA?feature=share
this article on love made me laugh and tear up a bit in aweeee

https://cupofjo.com/2023/02/02/love-letter-to-my-dog/
In general I LOVE the cup of Jo newsletter of goodness I get each week. I laugh, I want things, I think, I go that's a good idea, but I always like it.
O.M.G. an invisible mend for knitted items. I even believe I can do this. I'll let you know!
https://www.youtube.com/watch?v=SmR_9cBHLgI
Fine Dining
click to enlarge the image

DH and DP (my poodle son) both need to eat wheat free so we tried this because it was oat flour, and applesauce, and other ingredients we had on hand. I thought it might be dry and crumbly but it's delish!
I no longer feel guilty for having bread at breakfast, and all three of us can have it!

The Prompt this week, as I sent it out is:
do you have a special cake or truffles for instance, or give cards, get cards, get chocolates, give gifts? Even if you don't have a mate you could send flowers to a best friend, or give a sweet heart necklace to your daughter, or call your mom...
It's about love and showing it. If currently things aren't happy, then do you remember any previous V-day that you liked? Anything you like about celebrating the love"
Love, it's a big subject. It's my opinion that love is good... sound facetious? It's not, there is more hate being spewed these days and it makes me cry.
My husband and I have been married a long time now, and we no longer do grand gestures on February 14th but we love each other, and this year we ordered an expensive box of See's Candies to be our V-day splurge.
Next week our prompt will be how did you know your mate/friend/pet was "the one"? so I won't go into detail about our cute-meet now. I will say I have made a V-day quilt every year of our marriage, and will share this year's version in a week or so.
When we met and fell in love, DH was living in another state finishing his Master's Degree so he wrote me long letters ( I miss those) and called nearly every night to connect with me, and sent me my favorite bouquet of flowers, Lysianthus often.
He shows his love in so many daily ways, such as making coffee for me as he gets up first, carrying heavy things, cooking by my side, vacuuming, bathing that poodle , taking care of grocery orders, being there.... oh you get it.
We share common values like respecting others and celebrating their differences, a love of learning, not overspending on luxuries but spending enough to feel like life is good. Honesty, integrity respect for the environment, kindness. The Golden Rule.

We have built up a list of private jokes and shared experiences

When we were getting to know each other I asked if my slightly unshaved leg hair bothered him, and his response stayed with me.... shave it or don't ever shave it, just so it's soft to pet. Okay. comfort and acceptance.

When we vowed to love and honor each other that day long ago, we both committed to share this life together. It's not always a day at the beach, life has thrown up obstacles. We decided long ago, life was better shared with each other and peace is better than being right. He is not reluctant to say "sorry" though, and that goes a long way.
so this year, like last year, we are isolating because of health risks, and although we won't be having our traditional dinner at Amici's in Baltimore's Little Italy, we'll be having dinner with each other. Maybe we should make chicken Marsala...
Milo's Moments
Milo: All this mushy talk! I love both of you... Mama for baking me treats, petting me lots, cooing at me (gosh I can't get enough of that high pitched sweet talk! Makes me wag my tail) and making me feel safe. Dad is a big dog, fun to play with, walks me, doesn't talk much but he sits on the floor so I can balance on his legs to chew my toys at night. He's good to push up against in the bed to feel cozy at night too.
He dug this path for me through the snow, but I do wonder what he does with all the poop of mine he picks up on walks... seems silly to pick it up when I carefully picked just the right place to leave it.
I love my ball, and playing in the yard, and that one or both pawrents come out when I'm out there, to watch my back. It's been boggy lately though, with melting snow
Lookie mama! I made art with my feet! (Mama loves my art)
Well, it's about time to eat again, a poodle's work is never done! Now sit! Stay! visit these people to see what they have to say!
Let Mama know if you did a post she will include it
https://tentoesinthewater.blogspot.com/
https://www.texasquiltgal.com/